Maybe you have already come across them in our Community and on our LinkedIn channel? Our three Ambassadors – Marjorie Grassler, Cristina Baghiu and Josué Iglesias are supporting us since autumn. Today we would like to introduce them to you.
Say hello to Marjorie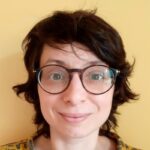 Marjorie Grassler works as a European communications executive at the Mobile World Capital Foundation. Her background is in journalism, communication and research. This has led her to contribute to European investigations and work for public institutions to promote transparency and Open data. As a result of her participation in European projects, she has published articles on digital skills, industry 4.0 technologies, industry 5.0, 5G, and the book industry. She holds a PhD in journalism and communication sciences from the Autonomous University of Barcelona.
Greet Cristina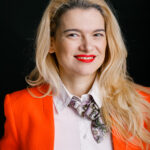 Cristina Baghiu is a cross-industry expert in digital innovation and business agility, with a special focus on organizational & healthcare transformation and people-centricity. Cristina is co-founder and coordinator of Digital Innovation Zone – North East Romania European Digital Innovation Hub, which is active in healthcare and manufacturing sectors. She is Business agility champion and also evaluator in EIT Health and EIT Manufacturing calls. Cristina strongly believes in levaraging the power of networks, communities and digitalisation to improve the way we live, work and grow together.
Welcome Josué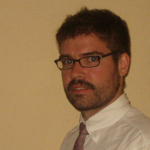 Josué Iglesias is a Telecommunications Engineer with more than 20 years ICT professional experience. With experience from private companies and from public sector, he is currently focused on innovation consultancy, specialising in highly technological environments (AI, IoT, Blockchain, etc.) applied to a wide variety of sectors (health, mobility, security, finance, creative cultures, etc.). His activity focuses on EU programmes (Horizon Europe, EIC Accelerator, Eurostars, etc.), but also on US initiatives (SBIR/STTR).
Growing Change2Twin outreach
It is very important to us to reach out to manufacturing communities all over Europe and make them aware about the benefits of digital twins and of our funding. Now that we have gathered lots of expertise through the pilot experiments and open calls, we have engaged our ambassadors to disseminate them in their own communities. The ambassadors support us by organising events, writing articles and by promoting Change2Twin in social networks. Now that we have started our final open call, we are happy that our ambassadors will spread the word and motivate SMEs and midcaps to apply for our funding!
---