Space Structures GmbH (SPS) is an independent engineering firm that specializes in the development, manufacturing and verification of advanced metal and fiber reinforced polymer structures focusing on space applications and in the field of structural mechanics and thermal engineering. Such design, analysis and testing of platforms and payloads must be documented and archived in a well traceable manner. The large amount of data from various sources, updated versions and different electronic formats that is generated along the product development must be compatible and accessible to enable error-free and time-efficient processes both internally and with external partners.
SPS addresses the following topics within Change2Twin:
data storage, exchange and archiving (with JOTNE)
software-agnostic description of complex geometries (with SINTEF)
opportunities for digital twins to enhance product development processes (with Author-e, Cloudbroker and others)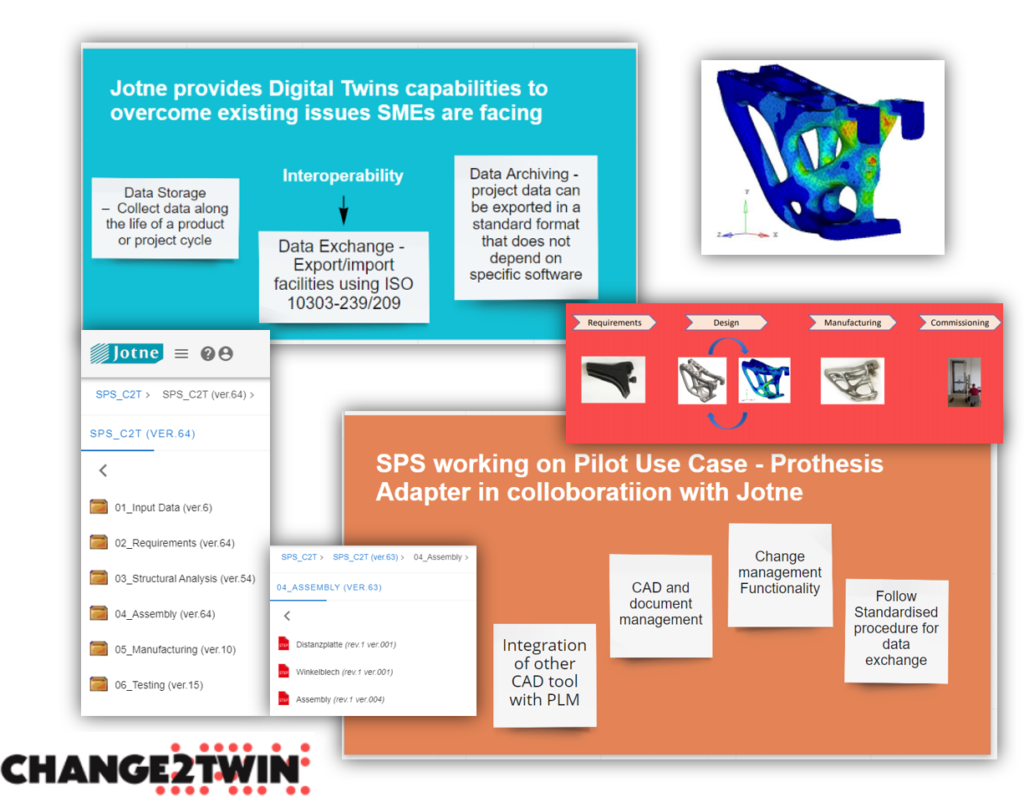 SPS showcases a prosthesis adapter which will be used to study how digital twins enhanced by above technologies support product development, manufacturing and testing of mechanical parts and systems. The SPS product development cycle includes the digital twin generation to have cost efficient products.

In fact, SPS has been working with precursors of digital twins since its beginning. These precursors are CAD and simulation models which are used to describe geometrical relationships and predict the product behaviour before the physical hardware starts to exist. In the digital twin terminology, they are often called virtual twins. After hardware manufacturing, it is quite common in some industry segments to do verification testing. Our objective is to link the test data more consistently to the CAD and simulations models and by doing this to create digital twins which can be used to interact with their physical counterpart.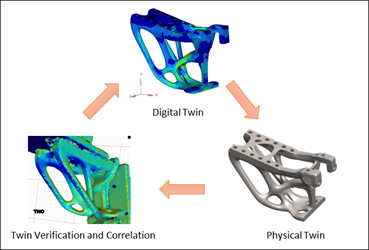 Thus, in this experiment it is not a single digital twin we are getting for our company, but we are rather setting up the digital twin framework to combine our generated data along the product development and further usage.
Find more information about the Space Structures pilot experiment (as of May 2021) in the following presentation: