On Friday, 29 October 2021, 17.00h we closed the first open call for the Deployment Voucher. We have received 61 applications from all over Europe. We are very delighted about so much interest in our funding scheme!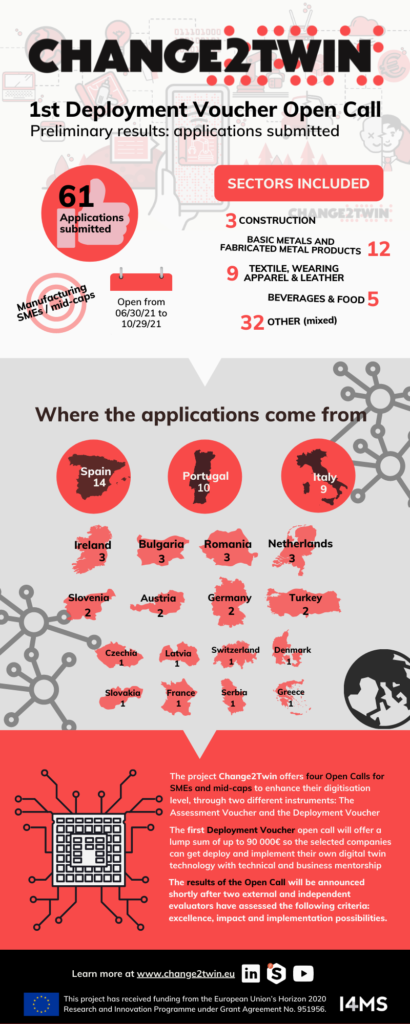 The winners will take part in an 11-month support programme to adopt digital twinning technology to improve the competitiveness of their companies.
Furthermore, they will receive:
Up to 90 000 Euro as a lump sum to cover the costs to deploy and implement technology and systems applicable to digital twins for manufacturing.
Technical mentorship to support the Digital Twin deployment in each phase of its implementation from user requirements to design specification.
Fingers crossed to all applicants!