We have extended the submission deadline for the Deployment Voucher!
Send us your applications until 29 October 2021!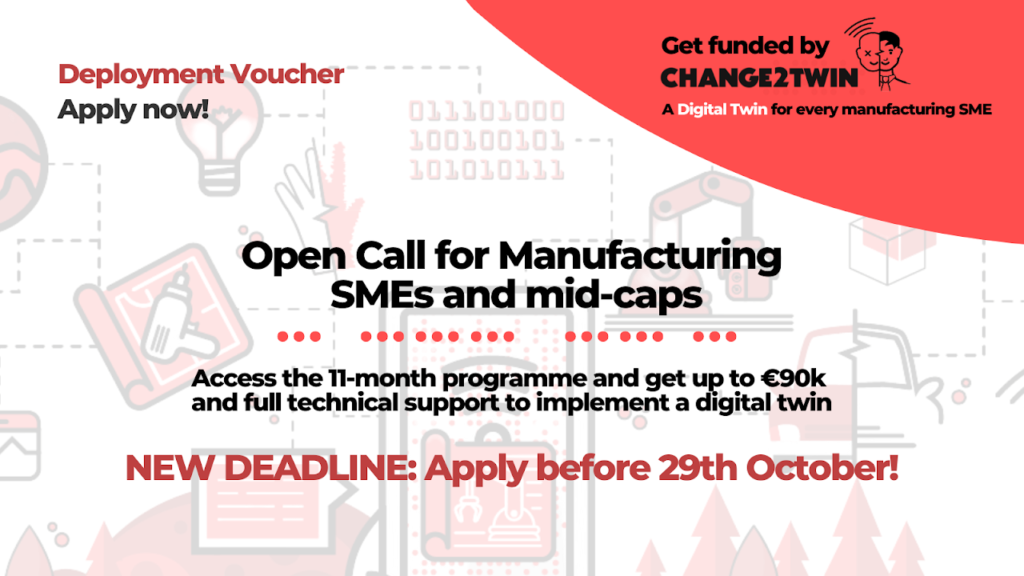 We have heard from many of you that the original deadline was too tight due to the holiday season. Therefore we are happy to inform you that we have extended the deadline by one whole month.
All that you need for your submission on one spot:
Call for proposals: https://change2twin-dv-opencall.fundingbox.com/
FAQ: https://spaces.fundingbox.com/spaces/i4ms-change2twin-open-call-help-desk/60dc26d489116a059aae84d3
Helpdesk: https://spaces.fundingbox.com/spaces/i4ms-change2twin-open-call-help-desk