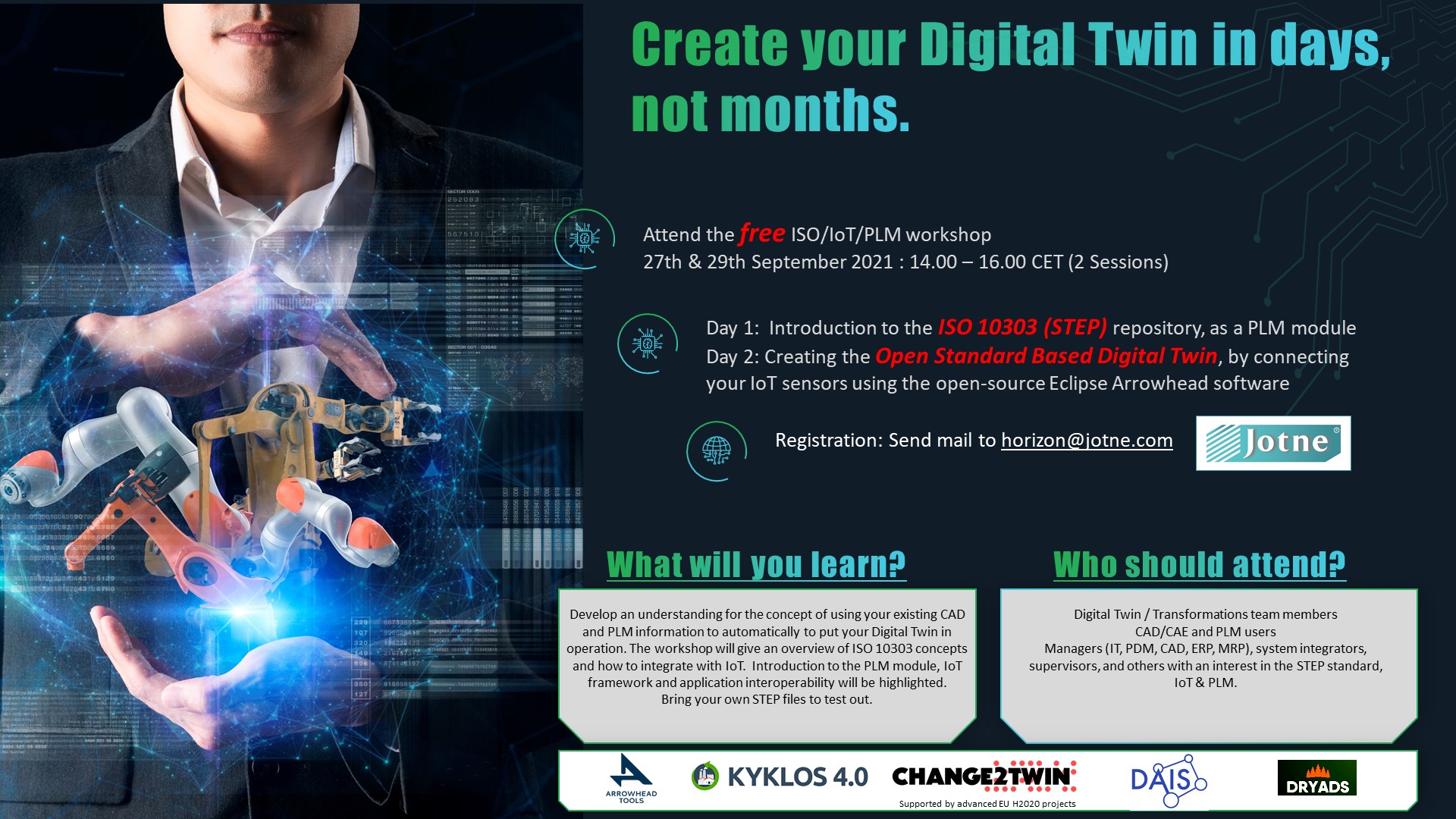 Create your Digital Twin in days, not months
138
138 people viewed this event.
Attend the free ISO/IoT/PLM workshop
27th & 29th September 2021 : 14.00 – 16.00 CET (2 Sessions)
Day 1: Introduction to the ISO 10303 (STEP) repository, as a PLM module
Day 2: Creating the Open Standard Based Digital Twin, by connecting your IoT sensors using the open-source Eclipse Arrowhead software
Please register per email: horizon@jotne.com We will send you the broadcast link upon registration.
Check the agenda and the speakers:
What will you learn?
Develop an understanding for the concept of using your existing CAD and PLM information to automatically to put your Digital Twin in operation. The workshop will give an overview of ISO 10303 concepts and how to integrate with IoT. Introduction to the PLM module, IoT framework and application interoperability will be highlighted.
Bring your own STEP files to test out.
Who should attend?
Digital Twin / Transformations team members
CAD/CAE and PLM users
Managers (IT, PDM, CAD, ERP, MRP), system integrators, supervisors, and others with an interest in the STEP standard, IoT & PLM.