ECCOMAS Congress 2022
38
38 people viewed this event.
This year Change2Twin will participate at the 8th European Congress on Computational Methods in Applied Sciences and Engineering (ECCOMAS 2022) with a mini-symposium titled Physics- and Data-Driven Modelling Techniques for Digital Twins. The mini-symposium will take place on 7 June from 11.00 to 13.00 and is organised by our project colleague Oliver Barrowclough (SINTEF). There are 13 talks in two sessions: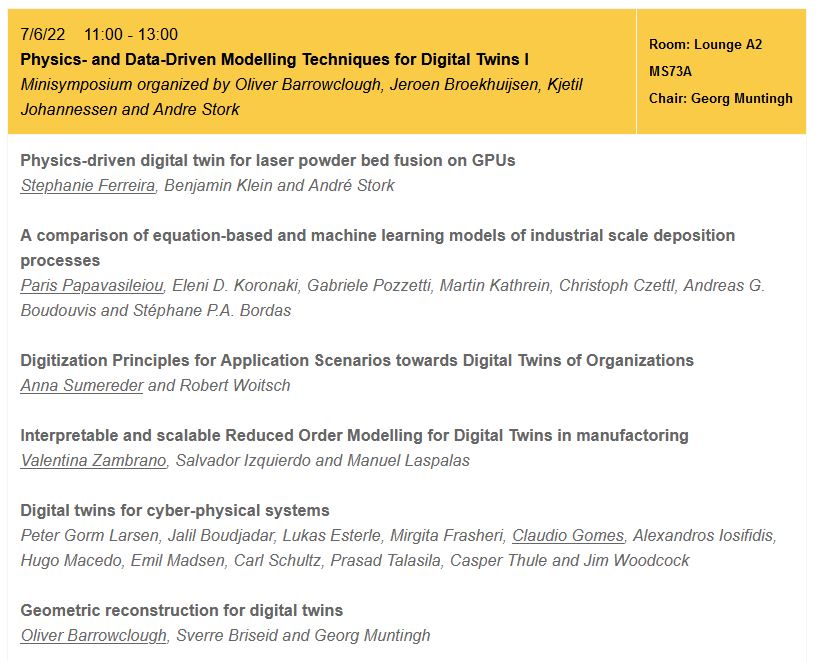 The mini-symposium is a cooperation event between Change2Twin and DigitBrain projects.