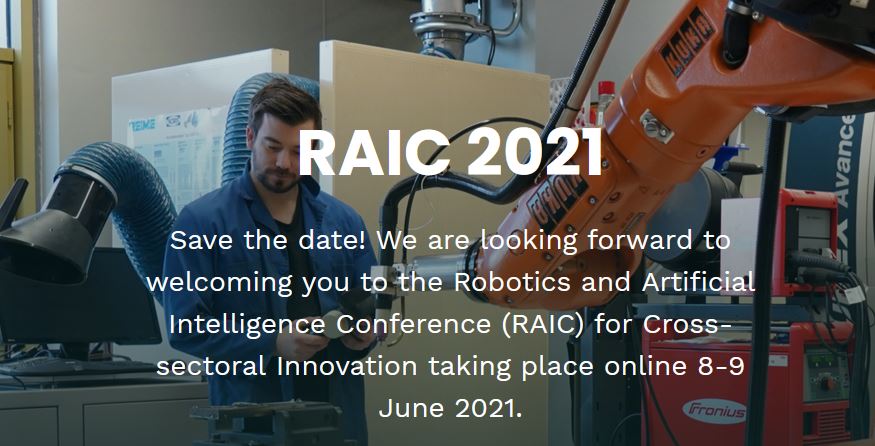 RAIC 2021
46
46 people viewed this event.
The Robotics and Artificial Intelligence Conference (RAIC) is a two-day conference arranged by DigitalNorway and SINTEF with support from Innovation Norway and the Research Council of Norway – focusing on cross-sectoral innovation.
Advanced Robotics, AI, IoT and Data technologies have immense potential to boost industrial productivity. The first of a kind Conference on Robotics and Artificial Intelligence for Cross-sectoral Innovation in Norway (RAIC 2021) focuses on disruptive innovation through cross-sectoral learning by challenging industry-specific companies to drive innovation and adapt new technologies.
Change2Twin will present you its funding opportunities on Day 2.
The event is a cooperation between DigitalNorway, SINTEF, TRINITY, Innovation Norway, The Research Council of Norway, Norway Health Tech, RIMA, RINVE and Change2Twin
For more information about the event and the agenda visit: https://digitalnorway.com/events/raic-2021/