The Change2Twin Marketplace is growing, making it an effort to browse through offered items. In order to facilitate this process, a basic search functionality has been provided. It allows to search for keywords, offering type, company, TRL and solution description.

Even more advanced search is possible with the recently introduced semantic search offering. It allows to find the most fitting items in one or more marketplaces starting from your use case needs, using semantic matches.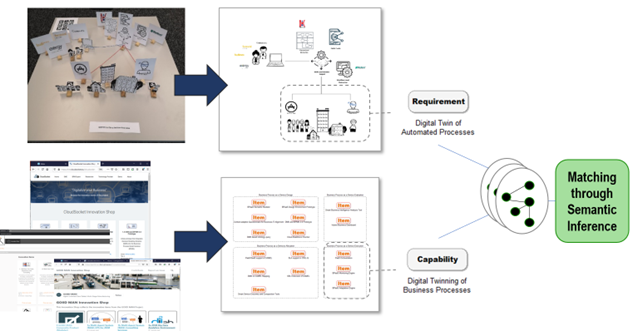 A specific model type is introduced for this scope in order to define the capabilities of the marketplace item and the user requirements. The requirements can be defined manually or extracted and associated to scenes representing the use case. A semantic matching is then performed in order to infer which item fit better the needed requirements. The matching return a matrix view where, for each marketplace model available, all the items matching each requirement are visualized.

The advanced search is available as an application you can download and use. The online version is expected later this year.