How can SMEs grow with digital twins? And what is the role of Digital Innovation Hubs in this process? We invite you to the upcoming webinar with our Ambassador Cristina Baghiu on 2 March 2023.
Talk to experts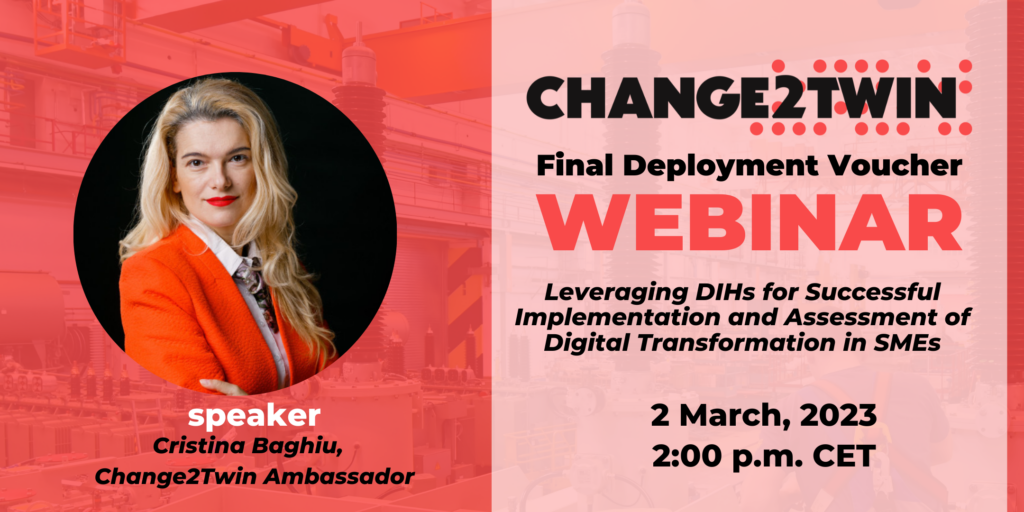 Cristina Baghiu is co-founder and coordinator of the European Digital Innovation Hub Digital Innovation Zone in North East Romania. She has a rich expertise in helping SMEs in digitalising their businesses and now she is supporting us as Change2Twin Ambassador.
Register for the webinar!
Use this unique opportunity and join the webinar on 2 March 2023 at 14.00h! Registration is open here:
https://www.eventbrite.fi/e/change2twin-final-deployment-voucher-open-call-dihs-work-with-smes-tickets-559362788157