In the wake of the first open call, Change2Twin held a workshop about digital twins, specially targeting German-speaking audience. The event took place on 10 December 2020 in the framework of Summit Industrie 4.0 Österreich, organized by the Austrian industry association Plattform Industrie 4.0. In the morning, Leonore Gewessler, the Austrian minister of innovation and technology greeted the audience, counting more than 500 professionals from Austria and beyond.
The Change2Twin session titled "Digitaler Zwilling in der Produktion" featured speakers from Austria, Germany, Switzerland and the Netherlands who provided insightful presentations about digital twins in production. The workshop consisted of three blocks. The first one focused on the general understanding of digital twin and Change2Twin funding scheme. Dr. Michael Borth Senior Researcher at ESI/TNO and member of Change2Twin consortium, held a talk about the benefits of digital twins for manufacturing companies and introduced seven steps how to get one. Marcela Alzin (TTTech) in her role as communication manager in Change2Twin introduced the project and its offerings for manufacturing SMEs. The presentation by Andreas Ocklenburg (CloudSME) introduced DIGITBrain, another I4MS project, also providing funding oportunities for SME.
The second part of the workshop featured best practices and experiences from Austria, Germany and Switzerland. Emanuel Aichhorn from TTTech provided examples of customer projects in digital twin area using their edge computing platform. The next talk was about digital twins in diverse application areas and was given by Dr. Johannes Schröck from Linz Center of Mechatronics (LCM). LCM also acts as a Digital Innovation Hub and is part of Change2Twin DIH network. One of the four pilot experiments realized in Change2Twin was presented by Dr. Benjamin Braun, CEO of the German SME Space Structures. The Swiss world of digital twins and use cases carried out in Swiss Smart Factory (SSF) was presented by Dr. Dominic Gorecky. SSF is the first Swiss Digital Innovation Hub and belongs to the Change2Twin DIH network.
The last talk was given by Dr. Georg Güntner from Salzburg Research who presented their brand new white paper "Digital Twins im Anlagen Lebenszyklus". The last part of the workshop consisted of panel discussion with all speakers and Q&A from the audience.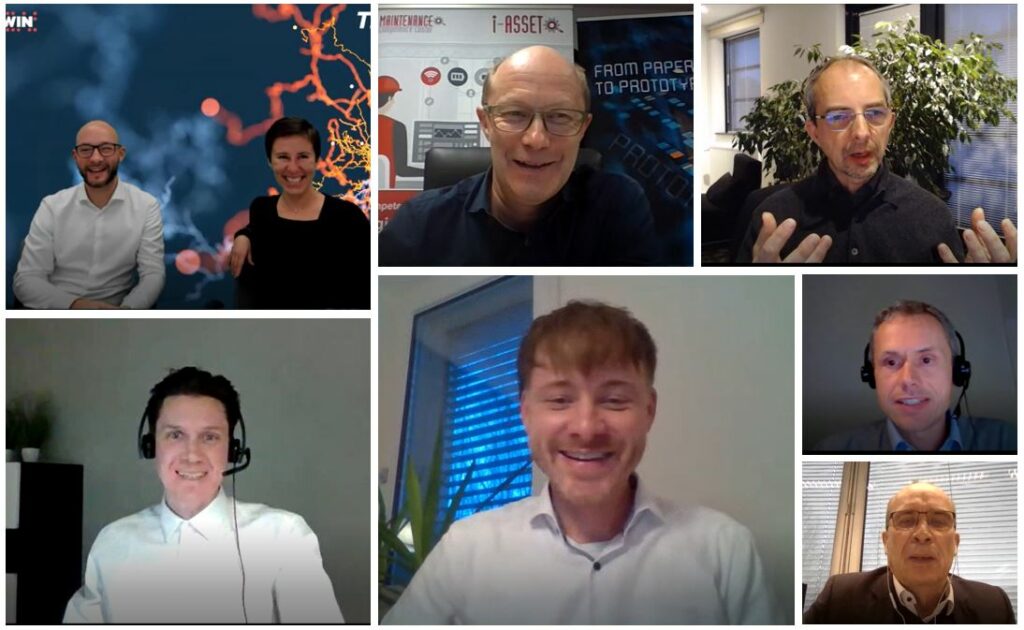 All presentations from the workshop (in German language) can be downloaded here:
Part one: Digitaler Zwilling für mein Unternehmen und Förderung von Change2Twin
Part two: Use Cases und Erfahrungsberichte aus der DACH-Region
Part three: Presentation of White Paper "Digital Twins im Anlagen Lebenszyklus"