3 reasons to attend the I4MS Stakeholders Event with Change2Twin
The Change2Twin team will be at the I4MS Stakeholders event in Budapest at the Bálna centre on the 19th of October, where success stories, lessons learnt, and know-how will be featured. The event is an opportunity for the digital twin financial support project to be introduced into the European manufacturing ecosystem.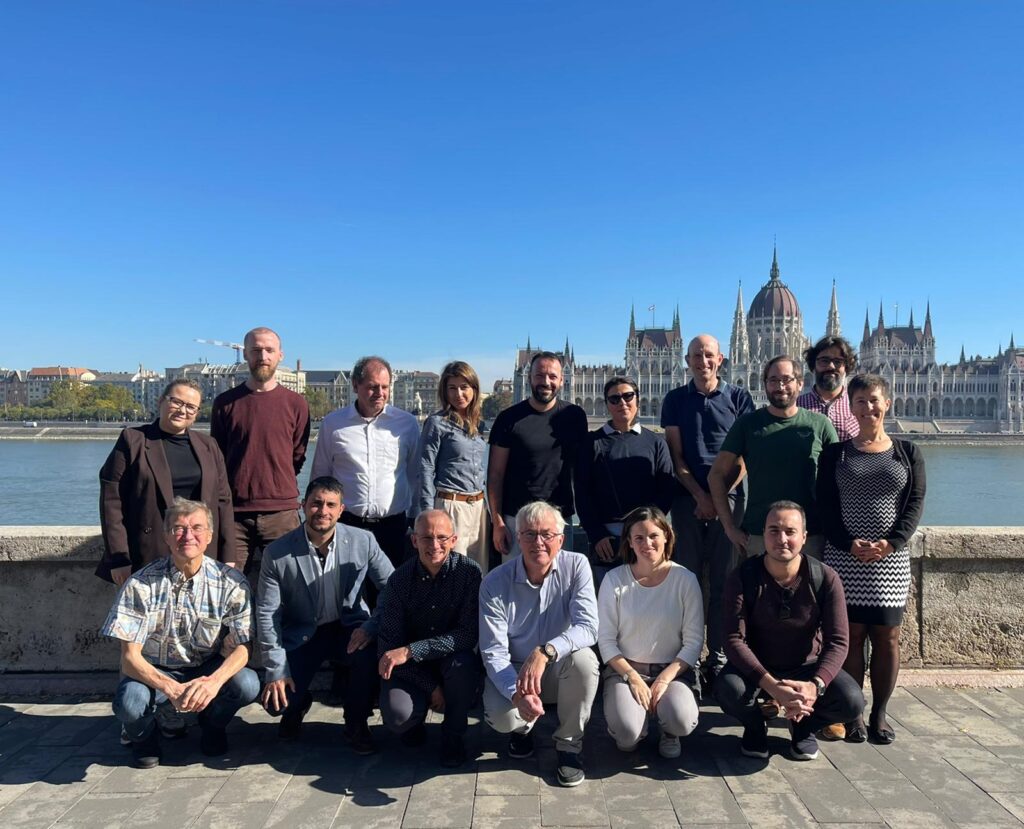 After a successful open call round, with 35 eligible applications involving 16 Digital innovation Hubs, Change2Twin continues its journey through the Digital Twin transition and the manufacturing ecosystem. Before knowing the lucky 10.000 € beneficiaries, the consortium members will fly to Budapest to participate in the I4MS stakeholders' event. Here are three reasons why EDIHs, SMEs, technology providers, and European projects should attend the I4MS final event.
Get familiar with Digital twins, the big game-changers technology in manufacturing
The "Diehard" hero hit the headlines again, and everyone fell for it: Bruce Willis sold the rights of his face to an AI company to create his 'digital twin'. Speculations about the possibility of seeing the actor appear younger in new movies were imagined. Behind the story, AI startup Deepcake, who worked with Willis to create an advert using a deepfake of the actor last year, claimed to have enough material to create a digital twin of him. The actor's agent has since denied the deal.
Whether the story is fake or not, the digital twin has been a buzzword. Nevertheless, Media reports created confusion by evoking other technologies such as simulation, replica, and deepfakes without adequately explaining what a digital twin is. In the manufacturing sector, a digital replica of an artefact, process or service is considered a digital twin when it is so accurate that it can be used as a basis for taking decisions. Streams of data often connect the digital replica and the physical world. "What's important is that you link the digital twin with real data sources from the environment and are able to update the twin in real time" said McKinsey & Company partner Anna Herlt in McKinsey Talks Operations,
The benefits of digital twins in manufacturing would potentially mean saving €630 billion per year for the European industry. Today manufacturing SMEs have the opportunity to become circular economy champions by being more efficient, sustainable and greener.
Discover Hungarian digital twin potential
Hungary's airports, rails, bridges, buildings, and roads are about to be digital twined or are already. Several initiatives are working with this technology to reach sustainability goals, optimise time, and save costs. Budapest's Liszt Ferenc Airport is part of the 25 million euros European project Stargate that will deploy solutions such as developing digital twin technology to map operational processes by generating 3D models of airports. Stargate develops, tests and implements innovative solutions that make the airport ecosystem more sustainable.
A digital twin process was recently applied to another important communication infrastructure: the historical Széchenyi Chain Bridge, which spans the Danube River, and is also known for its many appearances in movies, was twined last year. Drones captured the data used to digitalize the bridge. An operation that has requested to deal with many national security authorizations, time and meteorological constraints.
In Fényeslitke, Europe's largest terminal will benefit from digital twin software provided by Hungarian startup MaxWhere. The company will collect, process, and display real-time information from all subsystems of the logistics centre, helping to plan, optimize and increase efficiency via the terminal's own 5G network. The technology will also be used to optimize the Budapest urban node by quantifying the different effects of e-mobility and regulations on freight transportation scenarios.
During the I4MS Stakeholders event, most representatives will be from Hungary; among them, participants from SMEs, technical providers, DIH and Regional chambers members will be able to exchange face-to-face on potential collaborations during gamified networking activities.
Meet Change2Twin team and participate in gamified networking activities
During the I4MS Stakeholders event, Change2Twin will present its funding scheme introducing Digital Twin solutions for every European manufacturing SMEs. Project coordinator Tor Dokken assures that the event is a unique opportunity to learn and discover the wide range of H2020 and HEU-funded projects that provide funding to European Manufacturing SMEs and midcaps through open calls and cascading funding: "It is also a rare opportunity to understand how the ecosystem of regional and European Digital Innovation HUBs supports manufacturing companies in the search for new and innovative technologies that can improve their competitiveness".
The event's agenda involves presenting funding and collaboration opportunities for EDIHs and SMEs, the presentation of success cases, keynotes, and more. It will include an exhibition with tours to discover the use cases, gamified networking activities and panels about tools, funding opportunities and more to accelerate the digital transformation of the EU manufacturing industry.
If you have not been there, you can watch the recording here.
Marjorie Grassler – Change2Twin Ambassador