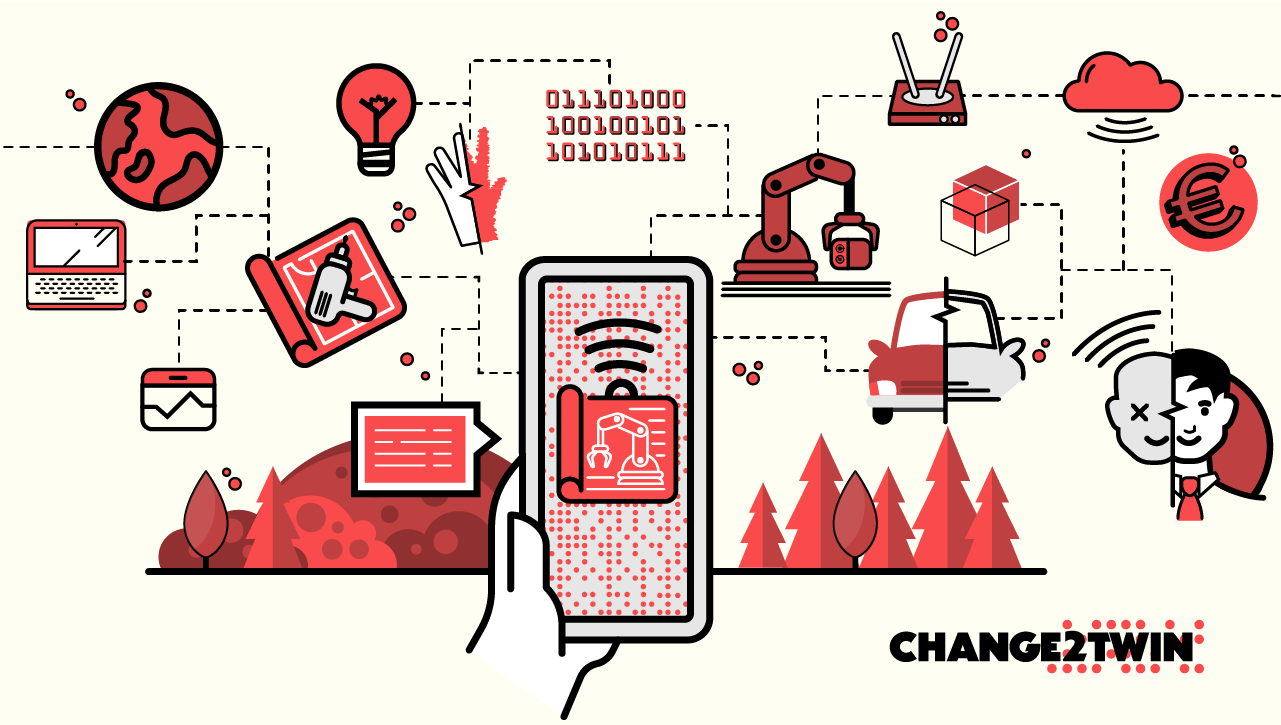 Change2Twin Network Event: Create new digital twin champions in your region
264
264 people viewed this event.
Change2Twin is thrilled to announce its networking event for (European) Digital Innovation Hubs (EDIH/DIH) that will take place on 16 – 17 November 2023, in Rennes, France.
During this event DIHs/EDIHs will have the opportunity to learn about the outcomes of the project. Change2Twin core team and the stakeholders will present success stories from the project, Change2Twin tools and lessons learned from digital twin implementations. A workshop on the second day will focus on the link between local authorities and (E)DIHs. Finally, we will discuss how to replicate the results of the project in the future and support new digital twins champions in Europe! Since its start in 2020, the European project Change2Twin has helped almost 60 manufacturing SMEs and mid-caps to create and deploy their first digital twin.
Embrace this opportunity to learn more about digital twins and how to support your local SMEs in their digitalisation efforts.
Please register here: https://forms.office.com/e/d0kVzg5rSg
This is the preliminary agenda:
#digitaltwin #digitaltwinchampions #savethedate #successstories
Change2Twin network event:
📢 DIHs/EDIHS : Create new digital twin champions in your region !
Date : 16 and 17 November 2023
Place : Rennes, France
In-person event / No conference fees
16/11/2023
• 13h – welcome coffee and registration
• 13h30 - Welcome Session / C2T presentation
• 13h45 – Inspire: awareness at SMEs for Digital Twin Technology 
• 14h30 – Focus: doing the assessment with them for direction & readiness (assessments) 
• 15h15 – Network:  finding / setting up collaboration partners to execute work (marketplace / Agora) 
• 16h30 – Implement: mentoring during deployment
• 17h15 – Valorize: Value story to inspire/create the next cycle for other SMEs 
• 19h:  Social diner
17/11/2023
• 9h – welcome Coffee
• 9h15 – Welcome speech : Digital Twin expert
==> Jérôme Royan – IRT BCOM https://b-com.com/en /https://b-com.com/en/discover-us/bcom-galaxy/jerome-royan
• 9h30 – Sustainability
• 10h – Workshop : DIH/ local authorities
12h30 – Lunch
14h – End