This webinar will guide you through our new open call for manufacturing SMEs and midcaps. With Change2Twin Assessment Voucher we support manufacturers on their digitalisation journey and provide €10k funding to assess their maturity for deploying a digital twin.

In addition to the financial support our offer includes:

⇾ Professional analysis of your company's maturity for deploying a digital twin.
⇾ Advice concerning the purpose and benefits of a digital twin for your company
⇾ Three tailor-made recipes for creation of the digital twin for your company (how to, indicative budget and suggested technologies)
⇾ Preparation for the deployment of your digital twin via Change2Twin Deployment Voucher funding scheme
⇾ Support by a certified Digital Innovation Hub of your choice

The main target group of this free webinar are potential applicants (manufacturers from EU and associated countries) and Digital Innovation Hubs, but we warmly welcome also digital twin technology providers, tech enthusiasts and multiplicators to attend the webinar.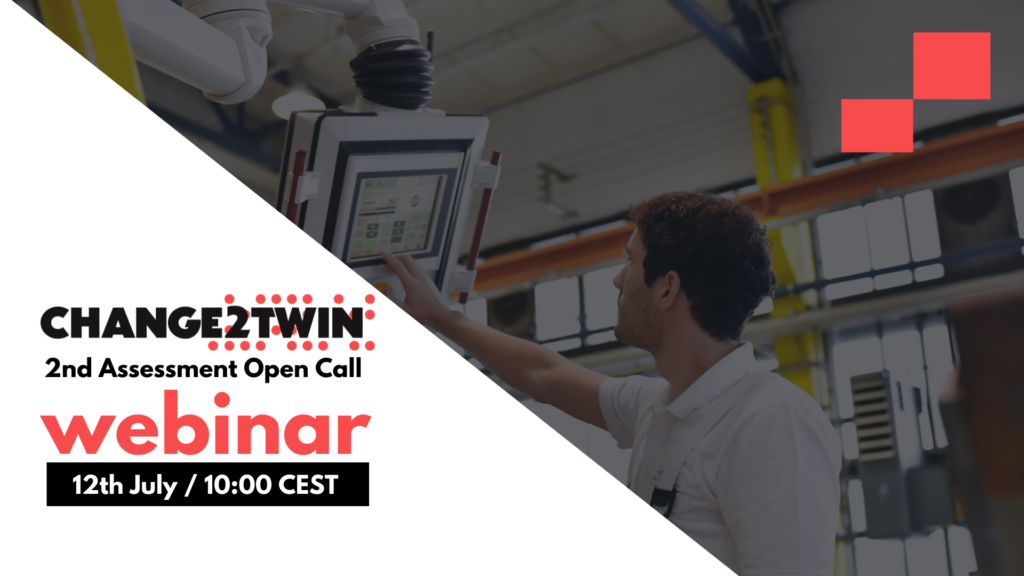 The Change2Twin Assessment Open call was launched on 30 June 2022 and you have time until 30 September 2022 to submit your proposal:
? Read More https://bit.ly/3zx0Hcw

#Horizon2020 #DigitalTwins #Fundingopportunity #EUfunds